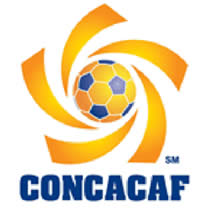 Seattle Sounders FC 0 at CD Saprissa 2 - September 14, 2010
SEATTLE PRESS RELEASE:
SAN JOSE, COSTA RICA -
Down to 10 men for the entire second half, Seattle Sounders FC surrendered two second half goals and was unable to capitalize on a penalty kick, as Costa Rica's Saprissa defeated Seattle 2-0 in round three of the CONCACAF Champions League group stage at Estadio Ricardo Saprissa on Tuesday night.
Leo Gonzalez, native of San Jose, attempting to win the ball was issued a red card in the 38th minute for a high kick foul to the thigh towards Saprissa's Jairo Arrieta.
Saprissa took advantage in the 56th minute when David Guzman took Fernando Paniagua's pass and shot inside the far post past goalkeeper Terry Boss for the 1-0 lead.
It was Boss' second competitive match for Seattle, having replaced an injured Kasey Keller for the second half versus Dallas on April 22.
Seattle had a chance to even the score in the 67th minute when Fredy Montero was tripped inside the box by Saprissa defender Gabriel Badilla.
Osvaldo Alonso took the penalty, but Fausto Gonzalez dived to his right and saved the midfielder's shot.
Saprissa secured the win on a counterattack in the 82nd minute, as Josue Martinez found forward Allan Aleman who slipped the ball past Boss for the 2-0 advantage.
Sounders FC (0-0-3) is now winless through its first three Group C matches, having lost, 2-1, to CD Marathón in Honduras and 2-0 to CF Monterrey on the Xbox Pitch at Qwest Field. It will have its chance for redemption when Saprissa comes to the Xbox Pitch at Qwest Field on October 20.
Sounders FC is last in its group, behind Monterrey (3-0-0), Saprissa (2-0-1) and Marathón (1-0-2). It is now 12-12-8 in overall competition and tied for fifth in the Western Conference of MLS at 9-9-6 (33 points).
Seattle continues its road trip on Saturday when it visits the Columbus Crew, holder of the last two Supporters' Shields. Kickoff is set for 4:30 p.m. PT at Crew Stadium. The match is also a preview of the Lamar Hunt U.S. Open Cup Final, between Seattle and Columbus, to be played October 5 on the Xbox Pitch at Qwest Field.
Seattle Sounders FC vs. CD Saprissa
September 14, 2010 - Estadio Ricardo Saprissa
Scoring Summary:
CD Saprissa - Guzman (Paniagua) 56, Aleman (Martinez) 82
Sounders FC - None
CD Saprissa - F.Gonzalez, G. Badilla, V. Cordero, R. Blanco, J. Martinez (J. Mena, 46) W. Centeno, J. Lopez (D. Guzman, 73), F. Paniagua, E. Sirias, A. Alonso (A. Aleman, 63), J. Arrieta.
TOTAL SHOTS: 15; SHOTS ON GOAL: 5 ; FOULS: 13; OFFSIDES: 1; CORNER KICKS: 2; SAVES: 3.
Seattle Sounders FC - T. Boss, Z. Scott, T. Marshall, T. Graham, L. Gonzalez, S. Nyassi, O. Alonso, N. Sturgis (A. Fernandez, 64), S. Zakuani (T. Wahl, 46) , F. Montero, R. Levesque (M. Fucito, 72).
TOTAL SHOTS: 11; SHOTS ON GOAL: 3 ; FOULS: 11 ; OFFSIDES: 1; CORNER KICKS: 2; SAVES: 3.